You are notable.
Thinking about what you love about you sometimes takes an element of boldness. After learning about the bright future of ingestible skincare, we presented all the incredible people at our Cycle of Glow Experience, a pop-up exhibit in SoHO, NYC with a brand new Pop of Positivity–to write themselves a love letter. Now, we want you to do the same. Write yourself a digital note and we'll send it back when you least expect it. Want to send a letter to your friend too? Feel free, but please note that we can only send one message per unique email address.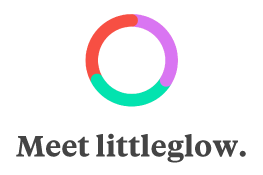 Weekly wellness activities delivered to your phone.
Now available in the app store.
Let's keep on trucking.
We're giving our mission some extra mileage by hitting the road to spread the word. Follow our journey as we go on the map below, and click through the gallery to see more from each stop.
Pull over here.
Everyone has their own definition of beauty, and we're excited to share ours with people far and wide. Check out a few of our favorite photos, and stay tuned for new snaps in the coming months.
---