Let's rethink beautiful.
Share your shine.
Beauty on the outside starts with how we're feeling on the inside. From eating right to staying positive, it all adds up to build your glow from within. But for those whose actual job is to reach peak performance, it can be extra challenging—especially this year. So before they hit the ground at the GoPro Mountain Games this year, let's help lift the spirits of the athletes by giving them the energy they need with a note of encouragement. Take a moment to write your words of positivity below and help remind them how strong and beautiful they are inside, how far they've come and how much fun this all is. Please note that we can only send one message per unique email address.
If you're new to us, we've been helping people activate their inner glow by promoting mindfulness, positivity and gratitude and giving people a place to focus on their own strengths and inner beauty through letters written to themselves and anonymously to others in need during the pandemic.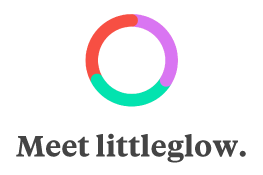 Weekly wellness activities delivered to your phone.
Now available in the app store.
Let's keep on trucking.
We're giving our mission some extra mileage by hitting the road to spread the word. Follow our journey as we go on the map below, and click through the gallery to see more from each stop.
Pull over here.
Everyone has their own definition of beauty, and we're excited to share ours with people far and wide. Check out a few of our favorite photos, and stay tuned for new snaps in the coming months.
---